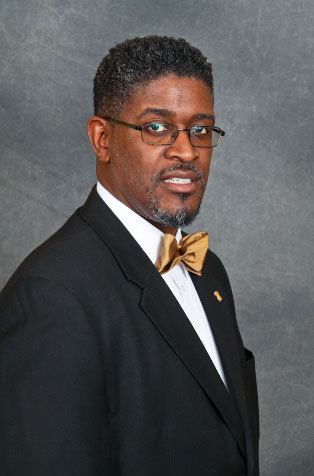 Bro. R. Anthony Mills is an organizational development and process improvement professional focused on building capacity in small to mid-size businesses and non-profits through improved budget & finance management processes, program & project management and issue & risk management.
Bro. Mills recently joined the ARDX, a Virginia-based company focused on comprehensive management and technology solutions, where he serves as the Project Manager (i.e., Program Manager) of the company's Baltimore-based Workforce Employment Center. In this capacity he and the team assist customers as they work to transition from receiving public assistance to gaining full-time employment or educational opportunities.
Most recently, Bro. Mills served as the VP of Community & Human Services of Park Heights Renaissance where he was directly responsible for a 110% increase of the organization's legislative-based funding by successfully negotiating community financial priorities with partner organizations and stakeholders. Prior to PHR he served as Chief Business Officer, pro tem, for Bluford Drew Jemison STEM Academy, Inc. where he was credited for having stabilized and improved the organization's finances and operations by improving the net cash flow from operating activities by 36% within one (fiscal) year, improving operations and streamlining expenditures to decrease the organization's annual deficit by 44%, creating and implementing the Board policy manual and Standard Business Operations Procedures manuals.
He also served as manager of the National Education Association's Project Management Office, where he and his team supervised over $18 million in technology projects; re-established his consulting firm R.A.M. Enterprises, and embarked upon a contract to work with the CIO of CFNA (formerly a CitiGroup company); and holds certifications as a Six Sigma Green Belt and for ITIL® v3 (Information Technology Infrastructure Library).
As a part of the Voting Rights Institute while with the Democratic National Committee (DNC) during the 2004 Presidential election cycle, Bro. Mills developed, implemented and conducted voting rights training programs throughout the country; trainings targeted to core Democratic constituencies regarding voting rights and potential disenfranchisement issues for the "Promote and Protect the Vote Campaign" (P2TV). In addition, to his service on the DNC, he has worked with several municipal and state campaigns including Maryland 40th District House of Delegates candidate Nolan Rollins, Maryland 40th District Senator Catherine Pugh, former Baltimore City Council President Mary Pat Clarke, and former Maryland Governor William Donald Schaefer.
As a Life Member of Alpha Phi Alpha Fraternity, Bro. Mills was elected Vice President of Alpha Phi Alpha's Eastern Region at its 2013 regional convention in Buffalo, NY. He has also served as President of Delta Lambda chapter, where he helped to grow the chapter's membership by 60% during his tenure and has received the 2007, 2009 and 2010 Delta Lambda "Brother of the Year" Awards. Other notable roles include, serving as a member of the Initial Membership Development Process Task Force (2011 – present) and the fraternity's Budget & Finance Committee (2011 – 2013), as Vice-Chair of the fraternity's Management Information Systems committee (2005 -2009), First Vice President of the Mid-Atlantic Association of Alpha Chapters (2003 – 2006) and Director of Communications for the fraternity's Eastern Region (2001 – 2007).
As a Frostburg State University (B.S., '88) and University of Baltimore (M.A., '95) alum he has served as an organizational strategist for many groups and has more than 20 years of service in an assortment of community activities and organizations, previously serving as Chair of the Park Heights Community Health Alliance and of the Cardinal Shehan School, and Vice Chair and Interim CBO for the Bluford Drew Jemison STEM Academy (Maryland's first all-male public charter school located in Baltimore). He is also a former Board member of the Clarence H. "Du" Burns Memorial Fund (2008) and Delta Lambda Foundation, Inc. (2005) and the Frostburg State University Alumni Association (2000).
As a member of the Huber Memorial Church (Baltimore, MD), this family patriarch is an ardent believer that a man understands his responsibility is to lead by example and never underestimate the importance of providing guidance, leadership, protection and provisions in order to ensure the well-being and proper nurturing of his family.