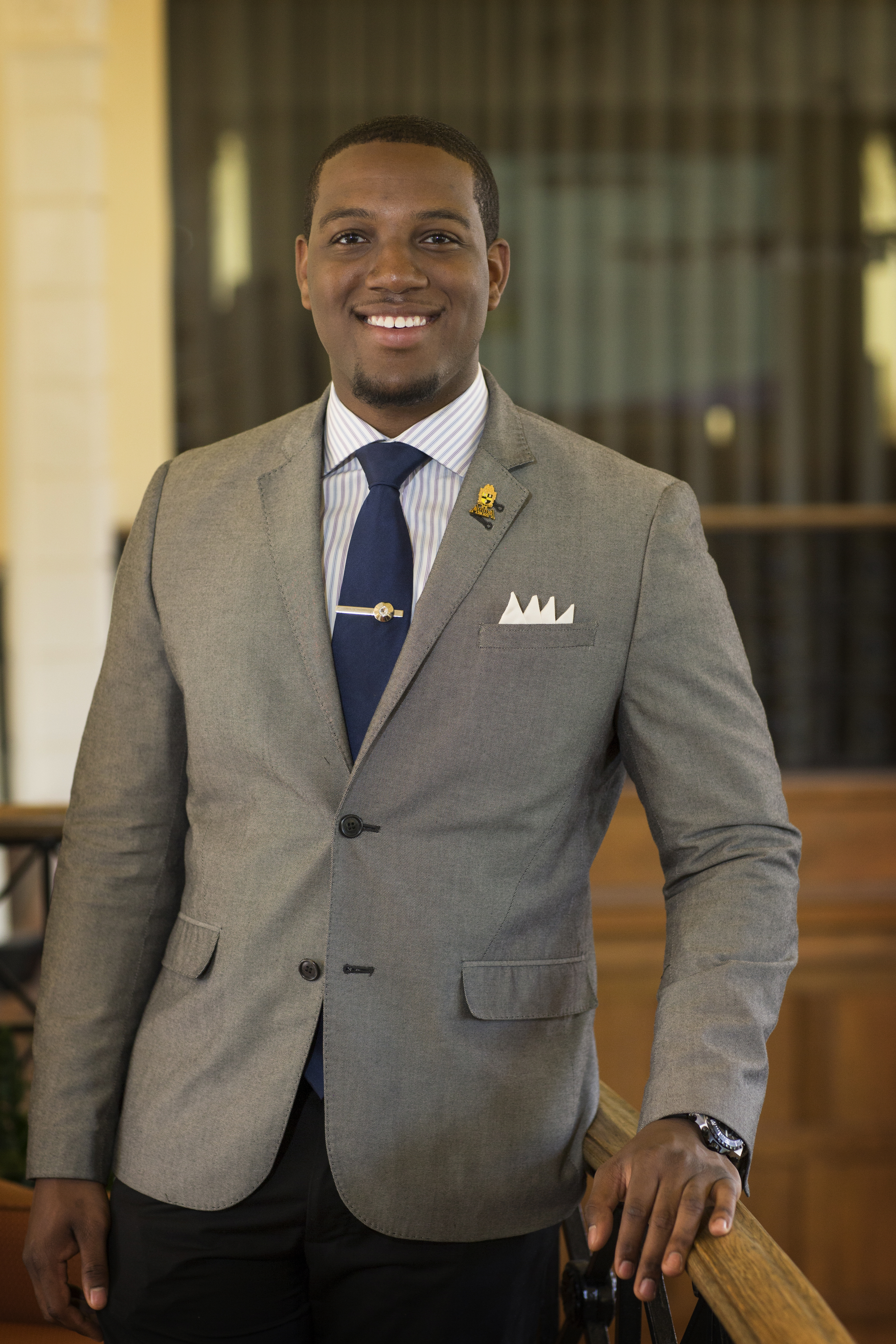 Julian John Jackson was born the oldest of three to Keven and Joanne Jackson in a small duplex apartment in Queens, NY. As his father's dentist practice continued to grow and thrive, the Jacksons relocated to Elmont, Long Island. Despite the diminishing academic prowess of the neighboring schools, Julian studied and excelled at Holy Cross High School in Flushing, NY where he would graduate number seven in his class of 235 white male counterparts. Upon graduation in 2011, Julian enrolled at the University of Virginia in Charlottesville, VA, his parents' alma mater. Currently Bro. Jackson is a senior at what is known as Thomas Jefferson's' University, pursuing his Baccalaureate degree at the prestigious Frank Batten School of Leadership and Public Policy. Following graduation in May 2015, he plans to pursue his Masters in Business Administration.
Growing up as a God-fearing man, Bro. Jackson has lived his life on the principles of hard work, determination, perseverance, and that failure is not an option. He lives by his own words "Greatness begins where your comfort zone ends."
Bro. Jackson was initiated in the spring of 2012 through the Iota Beta Chapter of Alpha Phi Alpha Fraternity, Inc. along with his twin brother, Jordan. A leader in the fraternity, Julian has served as his Chapter's Treasurer and is the current Vice-President. He has also served on the regional level as the Assistant Director of Conventions. He is currently serving as the 56th Eastern Regional Assistant Vice President and a member on the National Board of Directors. At the University of Virginia, Julian currently serves as the National Pan-Hellenic Council President and on the Inaugural Student Advisory Board to the Office of the Dean of Students. He is also the immediate past Leadership and Development Chair for the Black Student Alliance.
As the 56th Assistant Vice President, Julian believes the topic of reclamation should be targeted on the collegiate level and a positive relationship between alumni and college chapters can mend a lot of the issues that college brother's face. We are at a critical point in the fraternity where college brothers must take control of their respective chapters and recognize their influence on the fraternity. Brother Jackson's fraternal decision-making is always mission based and focused. He hopes to better the fraternity's pursuit of academic excellence on the collegiate level.
In his studies of Alpha, he came across Espirite de Fraternity, An Alpha Phi Alpha man's attitude should not be "how much can I derive from the Fraternity" but "how much can I do for the Fraternity", which is the foundation for why he chooses to continually serve Alpha as he has done since his initiation.