Eastern Region Assistant Vice President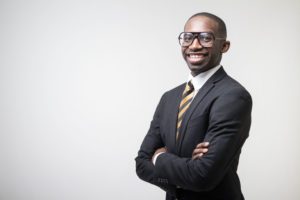 Bro. Harold Daniels, III (59th Eastern Region Assistant Vice President) was fourth out of six born to Harold Daniels, Jr. and Vanessa Daniels-Cunnigham in the Fall of 1992 in Jersey City, NJ. Growing up in a Christian atmosphere, Christ has always been the foundation of his life. He's been blessed with many God given talents, which include; singing, acting, dancing, fashion designing and the gift of gab. His passion for the arts have led him to build an outstanding resume in the Performing Arts field, however, he was eager to build on his many gifts; which led to his involvement in various debate teams in high school, and ultimately his admittance into the American Musical and Dramatic Academy in New York City.
Brother Daniels was fortunate enough to be admitted into New Jersey City University, where he majors in Political Science, with a minor in African/African-American Studies. Without hesitation, he'd gained membership into the university's most prestigious organizations, where he gained experience in leading flocks of individual from different demographics of the world. He is an active member of Jersey City NAACP, and has been involved in many campus organizations geared toward the progression of African American Students. Being a Fall 2015 Initiate into the Iota Rho Chapter, and through his journey serving his community, Brother Daniels understood what it meant to be a "Servant of All," and ultimately one of his main goals is to "Transcend All."
Brother Daniels has worked with the NJ State Legislature under Assemblywoman Angela V. McKnight, and he strives to work with the U.S. Agency for International Development (USAID). He has been recognized for his outstanding contributions to his community by the U.S. House of Representatives, Hudson County Board of Chosen Freeholders, NJ State Senate, City Council of Jersey City and the North Jersey Chapter of the National Action Network.
As the 59th Eastern Region Assistant Vice President, Bro. Daniels stands firm in his platform to Advocate, Regulate & Empower within the region, while working on bringing about new educational initiatives; which would highlight our aim of Scholarship as well as our National Program, Go-to-High-School, Go-to-College. He has concurred with Bro. General President Everett B. Ward, as expounded upon throughout the 94th General Convention, 111th Anniversary declaring "The Urgency of Now" and he looks forward to serving the Brothers within this region through advocacy,  and a regulatory framework; while empowering not only the College Brothers, but those on the Alumni level as well.